Event:
RN and CNA Hiring Event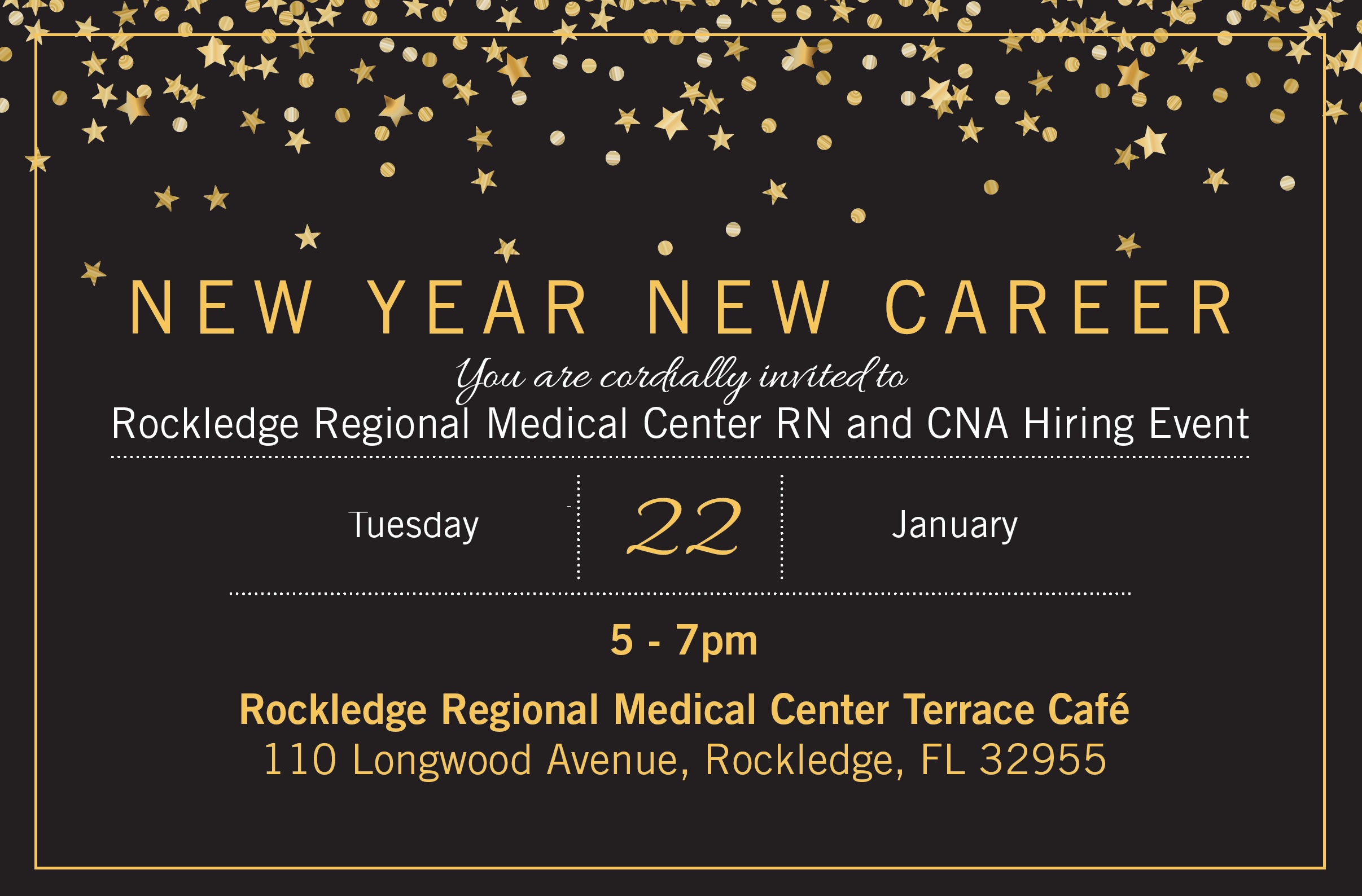 There is no better place to be a nurse than at Rockledge Regional Medical Center. There is no better time in our distinguished history than now to be part of our team. We have made many exciting changes including adding a robust Heart and Vascular Institute, enhancing our Orthopedic Center and adding Signature Maternity in our Family Birthplace. Our medical staff continues to grow, allowing us to offer advanced, specialized procedures to our community. We value our nurses and our Nursing Shared Governance allows for shared decision making.
We recognize our extraordinary nurses with the DAISY Award and pride ourselves in our commitment to providing world class care in the communities where we live. If you have the compassion and desire to make a difference in patient care, we are looking forward to meeting you at this special event.
Sincerely,
Mary Sue Zinsmeister, MSN, RN
Chief Nursing Officer