COVID-19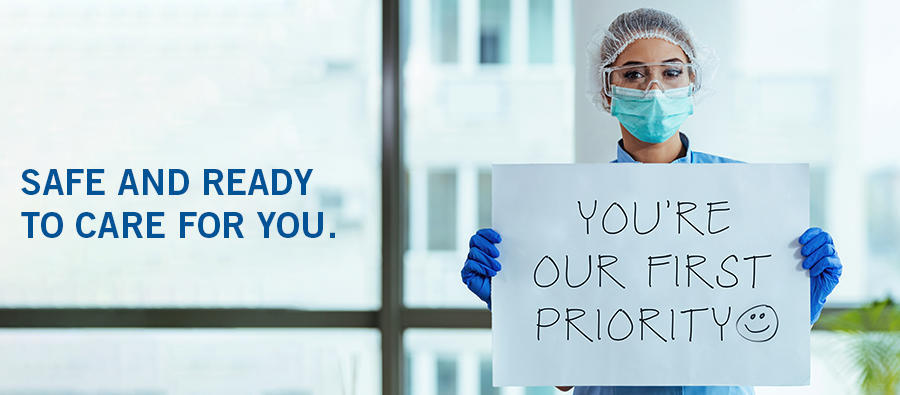 At Rockledge Regional Medical Center, we're taking precautions to make sure our hospital is clean, safe and ready for your next visit.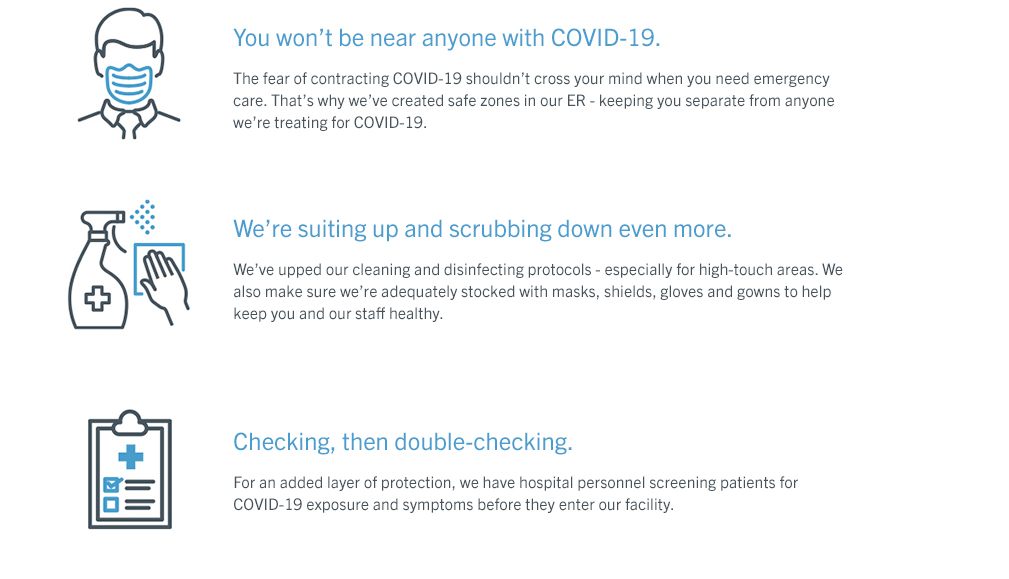 Your health and safety are our top priority.
Hospital Reopening Announcements
Our clinics are open, elective procedures are ready to be scheduled, and our emergency rooms continue to be a safe place to treat ALL emergencies. From serious conditions to aches and pains, your health care needs didn't stop. We know this. And now it's time to get you and your family the advanced medical care you need.
Rockledge Regional Medical Center is taking additional, necessary preparations to ensure patients can receive compassionate care in a safe, carefully managed environment – with confidence and without fear.
Our Safe and Ready program consists of a rigorous six-point standard ensuring patient safety, confidence and convenience:
Expanded hours will allow previously cancelled procedures to be scheduled as quickly as possible.
Any COVID-19 related care takes place in designated areas away from other patients and their families.
Emergency Departments are reorganized to be a safe place to treat all emergency patients.
A stringent cleaning policy has been implemented throughout the hospital.
A strictly controlled visitor and masking policy is required for patient safety.
Thorough multi-point screening procedures to ensure the safety of patients, visitors, and staff.
You can rest assured that we have made the necessary preparations to care for you in a safe, controlled and professional way.
Visitor Guidelines
Rockledge Regional Medical Center Visitor Guidelines – 06.01.2021
Visitor Restrictions will be determined by infection control in conjunction with hospital leadership and will follow state or local guidance if stricter regulations are required.
All Potential Visitors Must:
Enter through designated areas of hospital or outpatient facility.
Greeter will ask visitor to self-screen for COVID symptoms or new risk factors by reviewing information poster displayed at entrance. Greeter will ask visitor if he/she has any questions or if visitor meets any of the exclusion criteria.

Visitors screening positive will be asked to refrain from entering Hospital or outpatient facility.

All visitors over the age of 2 must wear a facemask while in hospital.
Hand sanitize upon entering and leaving the facility and any patient room.Maintain social distancing while in the facility.
Remain in the patient's room or other designated waiting area during the visit.
Visitation will be limited to 2 visitors per patient at any one time.
Patients undergoing outpatient procedures and/or testing are permitted one adult escort/visitor. Visitor must remain in designated waiting areas while patient is undergoing treatment.

Examples of designated waiting areas are hospital cafeteria, surgery and cardiology waiting rooms on second floor, hospital main entrance lobby etc.

Visiting Hours are from 7:00 am to 8:00 pm with no restriction on duration of visitation between these hours.
Behavioral Health visitors must contact the unit prior to visitation.
Visitors to Town Square should consult with Town Square leadership for specific visitation requirements.
In compassionate care situations, including but not limited to end of life situations, decisions about visitation should be made collaboratively with the patient and loved ones, as appropriate, on a case by case basis.
No visitation for COVID confirmed or PUI patients - exceptions will be reviewed on a case by case basis with the patient and loved ones as appropriate.
Support Persons:
Patients with physical or intellectual disabilities will be allowed a support person regardless of the patients COVID status. 
Laboring patients are allowed a doula.
There are no restrictions on visiting hours and support persons are not considered visitors.
Support Persons Must:

Meet clinical criteria used for general visitation, i.e. pass COVID screening as indicated on information poster at point of entry.
Use appropriate PPE for the patient they are supporting. In the event the patient is COVID positive or suspect positive, the support person must use hospital-provided PPE.
---
*Failure to adhere to these guidelines may result in loss of visitor privileges.
The teams are working to ensure that we are ready to treat patients in our community who may need care.  However, in order to keep our emergency room as free from COVID-19 as possible, we are asking patients to call their primary care provider if they are experiencing symptoms of COVID-19 or have been exposed.  Steward Medical Group continues to offer its patients tele-health virtual visits for patients who may have flu-like symptoms and want to speak with a physician; or they may be for patients experiencing other routine ailments but do not wish to go to the doctor's office.
We ask our community to continue to follow instructions on social distancing and self-quarantine.  This is the best way we can slow the spread of disease and increase the chances that we will be able to handle the volume of more severe cases that require hospital care.  Additionally, we ask the community to continue to support our front-line providers, including doctors, nurses, other hospital workers, and first responders who are stepping forward in this time of uncertainty.
For more information about COVID-19 visit The Centers for Disease Control website at www.cdc.gov, by contacting the Florida Department of Health hotline:  1-866-779-6121 or visiting their website at https://floridahealthcovid19.gov/ or email COVID-19@flhealth.gov.
General Visitation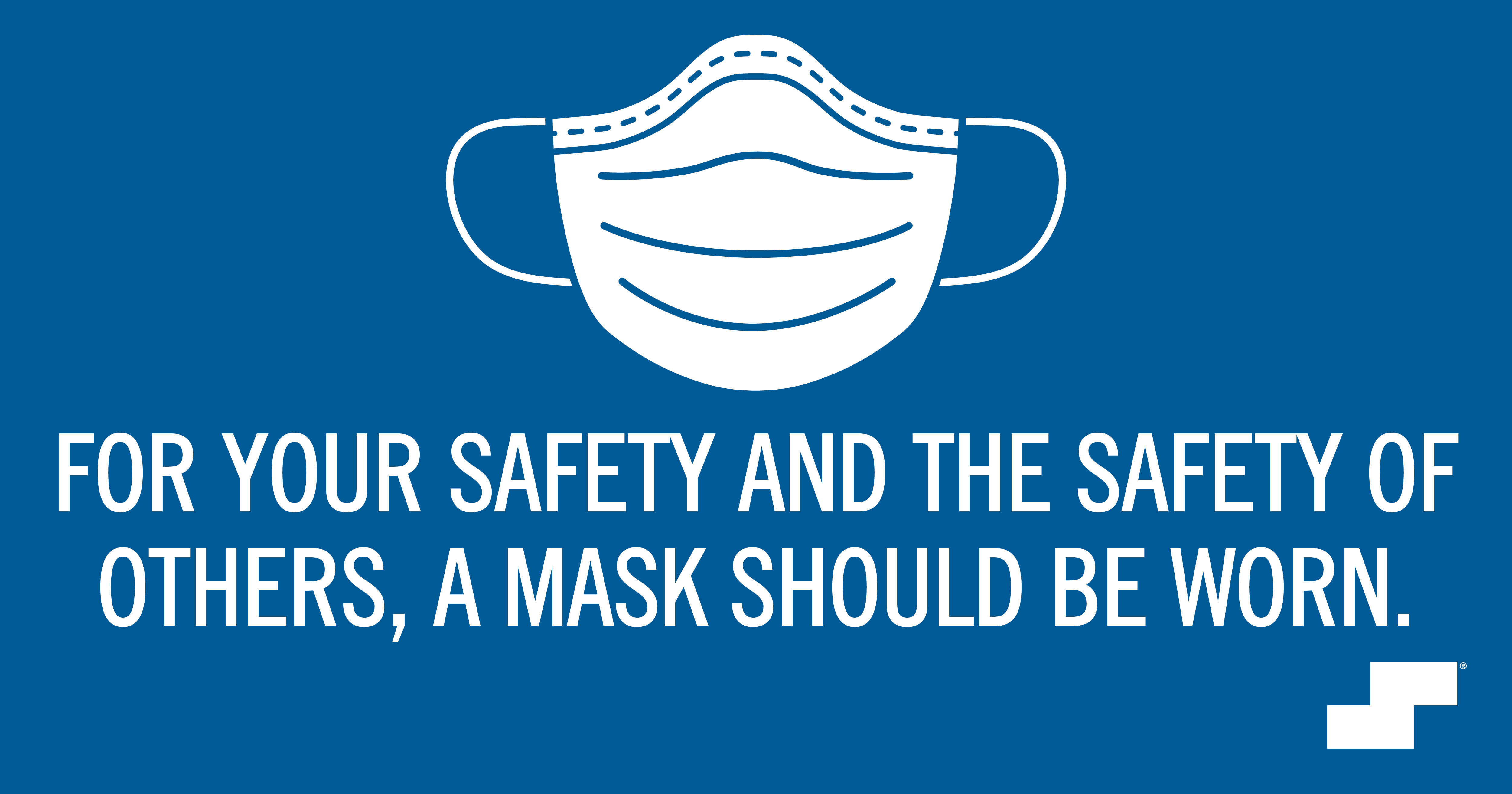 This new measure has put in place for your protection, as well as the protection of patients and hospital staff. We ask for your understanding and appreciate your cooperation in our commitment to keeping our community safe.
Steward Health Care is committed to the safety, health, and well-being of our patients, staff, and the communities we serve. We will provide additional updates as they become available. 
In the meantime, for more information, please contact your primary care physician. If you do not have a primary care physician, or you are seeking general coronavirus information, please contact the Florida Department of Health Hotline at 1-866-779-6121 or visit floridahealthcovid19.gov or email COVID-19@flhealth.gov. 
COVID Vaccinations
Vaccinations are being administered in a phased approach according to criteria outlined by the Centers for Disease Control and Prevention (CDC), the Advisory Committee on Immunization Practices (ACIP) and the State of Florida.  Brevard County and Florida health departments are providing guidance on inoculating seniors and vulnerable patient populations. We look forward to being able to provide the vaccine to our community as the vaccine supply increases allowing us to expand as directed by the CDC. 
In the meantime, for more information, please visit the CDC website or the Brevard County Department of Health website.
Residents can stay informed on vaccine availability by utilizing any of the below options
What to do if you're sick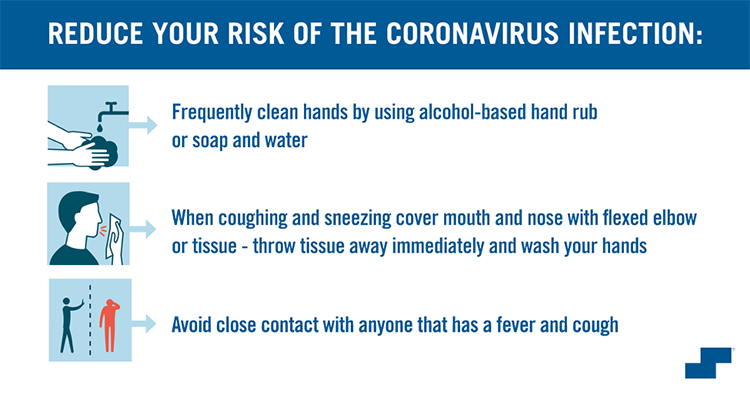 Stay home except to get medical care
Stay home: People who are mildly ill with COVID-19 are able to recover at home. Do not leave, except to get medical care. Do not visit public areas.
Stay in touch with your doctor. Call before you get medical care. Be sure to get care if you feel worse or you think it is an emergency.
Avoid public transportation: Avoid using public transportation, ride-sharing, or taxis.
Social Distancing
As much as possible, you should stay in a specific "sick room" and away from other people in your home. Use a separate bathroom, if available.
Limit contact with pets & animals: You should restrict contact with pets and other animals, just like you would around other people.
Although there have not been reports of pets or other animals becoming sick with COVID-19, it is still recommended that people with the virus limit contact with animals until more information is known.
Call Ahead before visiting your doctor
Call ahead: If you have a medical appointment, call your doctor's office and tell them you have or may have COVID-19. This will help the office protect themselves and other patients.
Monitor your symptoms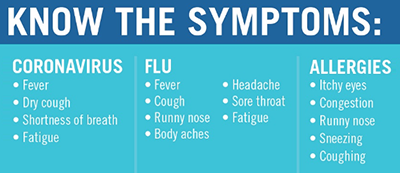 Seek medical attention, but call first: Seek medical care right away if your illness is worsening (for example, if you have difficulty breathing).
Call your doctor before going in: Before going to the doctor's office, call ahead and tell them your symptoms. They will tell you what to do.