Careers / For Professionals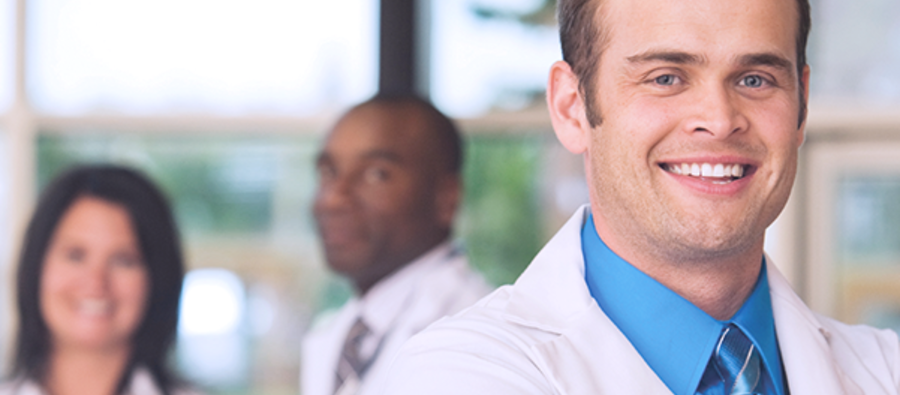 In the health care field, it's much more than a career or job.
It's a passion and a calling to play an active role in the healing process – to make a positive difference in people's lives. At Rockledge Regional Medical Center, we believe that health care is much more than the delivery of medicine – it's care delivered with respect and compassion from our experienced team of health care professionals.
Let's make a positive difference together.
Join our more than 2,600 health care professionals, support, and administrative staff who help deliver a higher standard of care on Florida's Space Coast every day. We'd be glad to have you join our team as we build our future together.
Nursing Residency Program
The Nurse Residency Program at Rockledge Regional Medical Center is a 12 week program which includes:
• Paid orientation that includes simulation, didactic and clinical immersion experiences.
• Specialty training for your specific unit through classes and hands-on training.
• Several simulated learning experiences. Completion of the Essential of Critical Care Orientation course within the first twelve weeks of employment.
• Participation in an evidence-based learning project in which you have the opportunity to improve patient care, learn more about research and improve the science of nursing. 
Our program is designed to effectively support the new graduate nurse as they transition into their first professional role in the acute care hospital setting. Core content focuses on these critical areas: patient-centered care, teamwork and collaboration, safety, evidence-based practice, quality improvement, and informatics. 
For Employees
Find information about internal training courses and updates for the system.
Equal Employment Opportunity
This organization does not discriminate in any way to deprive any person of employment opportunities or otherwise adversely affect the status of any employee because of race, color, religion, sex, sexual orientation, genetic information, gender identity, national origin, age, disability, citizenship, veteran status, or military or uniformed services, in accordance with all applicable governmental laws and regulations. In addition, the facility complies with all applicable federal, state and local laws governing nondiscrimination in employment. This applies to all terms and conditions of employment including, but not limited to: hiring, placement, promotion, termination, layoff, recall, transfer, leaves of absence, compensation and training. If you are an applicant with a mental or physical disability who needs a reasonable accommodation for any part of the application or hiring process, contact our director of Human Resources.
Equal Employment Opportunity is the law. Find out more from the department of labor.