Bariatric Surgery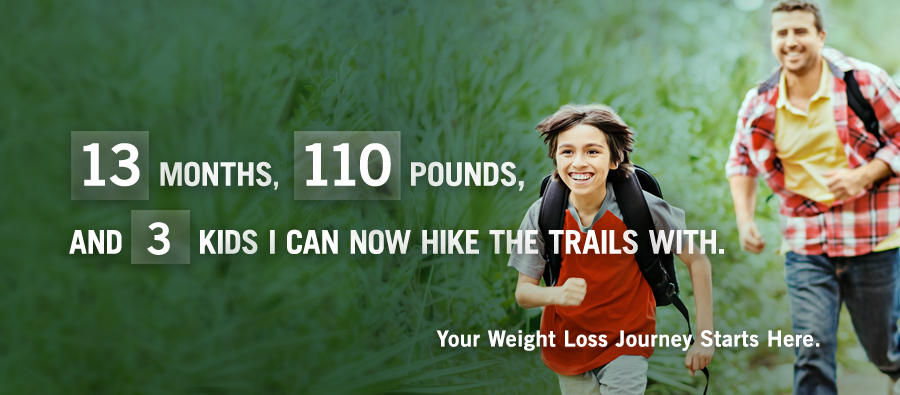 Bariatric surgery can be life transforming, offering individuals an opportunity to lead a more active and satisfying life.
Morbid obesity is diagnosed by determining Body Mass Index (BMI), the ratio of an individual's height to his or her weight. Normal BMI ranges from 20-25. An individual is considered morbidly obese if he or she is 100 pounds over his/her ideal body weight, has a BMI of 40 or more, or 30 or more and experiencing obesity-related health conditions, such as high blood pressure or diabetes. Losing weight can be extremely difficult. And, for people who have 100 pounds or more to lose, it can be even more challenging. For some, weight loss surgery may offer a solution where other methods have failed. 
Bariatric surgery may be right for you if:
Your BMI is 40 or higher. 
Your BMI is 35 to 39.9 and you suffer from one or more obesity related health problems such as Type II Diabetes or Hypertension.
You have been overweight for more than 5 years.
Your previous attempts to lose weight have only had short-term success.
You do not have any other disease that may have caused your obesity.
You are prepared to make substantial changes in your eating habits and lifestyle.
You do not drink alcohol in excess.
Our bariatric surgery program provides education and support that begins before surgery and extends through recovery to ensure individuals are set up for success and includes nutrition and fitness education to provide individuals with the tools they need to maintain long-term weight loss. Experienced surgeons specialize in bariatric surgery, and offer proven weight loss techniques such as:
Lap-Band® Adjustable Gastric Banding – A less-invasive procedure that places a device around the upper part of the stomach to help you feel full sooner and longer. Surgeons can easily change the diameter of the band to meet weight loss needs, and the procedure is also reversible. This technique offers less pain and trauma, and a quicker recovery than traditional weight loss surgery methods.
Gastric bypass – A type of weight loss surgery that reduces the size of your stomach to a small pouch – about the size of an egg. It does this by stapling off a section of it. This reduces the amount of food you can take in at meals.
Sleeve Gastrectomy – Through small incisions, each between one and two inches long, the surgeon removes approximately 70 percent of the stomach. This new stomach has a total capacity of just three to five ounces, which means patients feel full or satisfied after eating only two to four ounces of food.
Seminars and Support Groups
Find out if bariatric surgery is right for you by reading our resource articles below, or by attending an informational seminar.
Talk to your doctor to find out whether bariatric surgery is a good option for you.
Patient results may vary. Consult your physician about the benefits and risks of weight loss surgery.
Learn more information at our monthly weight loss seminars Weight Loss Seminars 
Join people who are going through or have gone through bariatric surgery in our monthly support groups that happen the third Tuesday every month Bariatric Support Groups 
Please contact Ashley Lucas, Bariatric Coordinator, if you have any questions or want more information
Patient Testimonials
Kate
"Having this surgery not only saved my life, it gave me a life I could have never dreamed of. I'm able to do anything and everything now without fear of my weight holding me back." -Kate, lost 160 pounds.
---
Maureen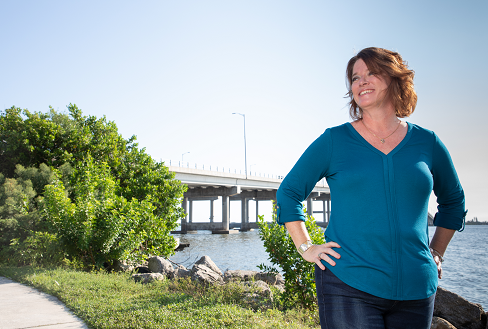 "This has been one of the best adventures of my life!  I actually have the energy to live my life, the way I want to live it!" -Maureen, lost 70 pounds in 6 months and contunues to work towards her 100 pound weight loss goal.
---
Greg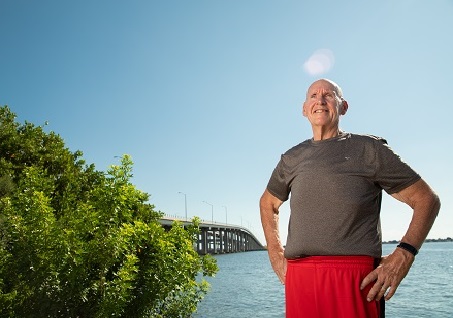 "Going to an amusement park and finally fitting on the rides with my grandchildren is one of my favorite achievements since my weight loss surgery." -Greg, lost 140 pounds and has kept it off for over 3 years.
Our Team
Ashley Lucas
Bariatric Coordinator
Conditions
Your BMI is 40 or higher. (Use our BMI Calculator)
Your BMI is 35 or higher and you also suffer from one or more health problems such as Type II Diabetes or Hypertension.
Your BMI is between 30 and 35 and you also have significant weight induced comorbidities.
Treatments
Lap-Band® Adjustable Gastric Banding
Gastric bypass
Sleeve Gastrectomy
Gastric Bypass Revision