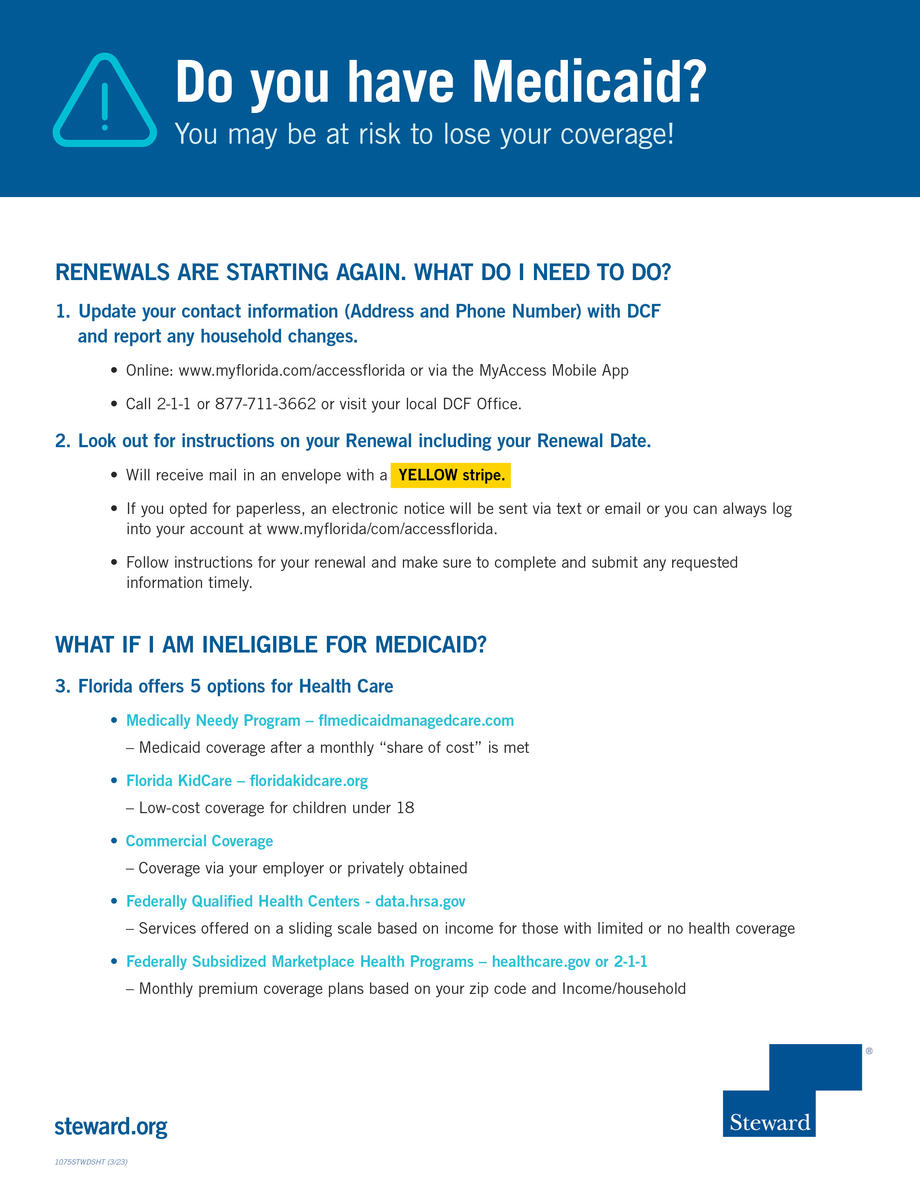 Accepted Health Plans
Rockledge Regional Medical Center physicians and facilities accept many commercial health plans, including Aetna, Blue Cross, Cigna and UnitedHealthcare. Please note that many health plans have agreements with specific Rockledge doctors and entities. Also, plans continue to be added, and plan acceptance may vary by practice. Please contact your plan to ensure coverage with a specific physician, facility and service.
Please note that while these are the payers we accept, individual plans may vary.  It's always important for the member to check with their insurance first to make sure we are part of their individual plan.
Confused About Medicare Plans?
Now you can compare local and national Medicare plans, verify the Medicare plans accepted by your health care providers, and have unlimited access to licensed and unbiased Medicare insurance specialists – all free for patients of Rockledge Regional Medical Center through the Medicare Insurance Helpline.
Because there are more Medicare insurance options available than ever before, finding the right plan requires careful consideration. The new helpline, serviced by MedicareCompareUSA, is a free service standing by to help.
Representatives are available to:
Verify the Medicare plans accepted by your healthcare providers
Compare Medicare plans to meet your personal needs and preferences
Identify a Medicare prescription plan that covers all your medications at the lowest cost
Mail or email literature on plans that interest you
Assist you throughout the Medicare plan enrollment process
For more information, call 1-855-256-1505 today.
MedicareCompareUSA
MedicareCompareUSA is a Medicare specialty call center and insurance agency and is not affiliated with the federal Medicare program. The helpline is a resource provided at no cost and with no obligation, as they are paid directly by the Medicare plan chosen by the beneficiary. Medicare beneficiaries are free to contact each Medicare plan directly, work with any licensed Medicare insurance agent, or access Medicare plan information by calling 1-800-MEDICARE or online at
www.Medicare.gov
.