Internal Medicine Specialist Joins Steward Healthcare Network at Rockledge Regional Medical Center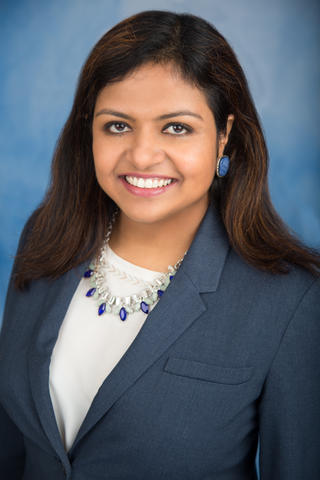 Rockledge Regional Medical Center welcomes Kalpana Gorthi, MD, to its hospital and Steward Healthcare Network (SHCN). Dr. Gorthi specializes in internal medicine, including geriatric and preventive medicine. She treats women's health issues, obesity, diabetes, hypertension and hyperlipidemia.
Dr. Gorthi graduated from Madras Medical College and Research Institute in Chennai, India. She placed in the top 1 percent of applicants accepted into the school based on academic merit. After a residential internship at Government General Hospital in Chennai, Dr. Gorthi did an internal medicine internship and residency at the University of Alabama, Birmingham.  
Fluent in English, Hindi, Telugu and Tamil, Dr. Gorthi decided to pursue medicine after the profound impact of an illness in the family. "Growing up, I saw my grandfather getting very sick and eventually dying from the complications of poorly controlled diabetes due to the lack of good medical care," she said. "At that point, I realized how important it was to have a reliable, knowledgeable and compassionate medical team by your side."
The Clinical Infectious Diseases journal has published Dr. Gorthi's work and she has presented before the American College of Physicians and the Society of General Internal Medicine. She also received a Fellowship in Hospital Medicine by the Society of Hospital Medicine.
Recognized for her excellent care in geriatric medicine, Dr. Gorthi and was awarded the prestigious Fellow of American College of Physicians. She practiced as an attending physician/hospitalist at Baptist Health System in Montgomery, Alabama for a few years after her residency training before moving to primary care. During her medical career, Dr. Gorthi served as a member of the internal medicine committee, ethics committee and the resident selection committee for the University of Alabama at Birmingham School of Medicine in Montgomery. Most recently, she was a practicing primary care physician for several years in Overland Park, Kansas, with the area's leading health system. 
"Internal medicine has given me an opportunity to practice a broad scope of medicine and provide treatments addressing total body wellness, management of chronic conditions and acute illnesses, and disease prevention," she said. "I enjoyed developing relationships with patients and partnering in their healthcare, guiding them through difficult decision-making, invasive treatment options and end-of life care."
Dr. Gorthi's office is at Revive MD Internal Medicine, 6450 N. Wickham Road, Suite 106, in Suntree, Melbourne. The office will have a ribbon-cutting at 5:30 p.m. on Monday, July 9, with an open house running from 5 p.m. to 7 p.m. in connection with the Cocoa Beach Regional Chamber.