Thomas Bowden Named President of Rockledge Regional Medical Center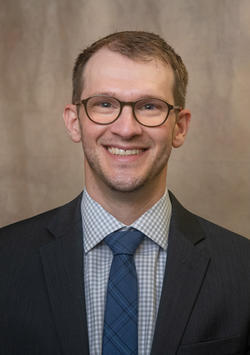 Rockledge, Florida (January 16, 2023) –Thomas Bowden has been named president of Rockledge Regional Medical Center. Bowden had been serving as the chief administrative officer and, before that, as the hospital's chief operating officer.
Bowden brings a breadth of knowledge and experience to his position at Rockledge. Tom joined Steward Health Care in 2014 as the Director of Operations and Materials Management at St.Elizabeth's Medical Center in Boston. When Steward expanded outside of Massachusetts in 2017, Tom took on progressive leadership roles within the Central Region operations team and then at Sharon Regional Medical Center in Pennsylvania.
Throughout his time with Steward, Tom has demonstrated a commitment for enhancing operational and financial efficiency and driving improved quality and patient experience outcomes in the communities Steward serves. He will continue his commitment to work with the community, to provide them the latest healthcare technologies and services and make Rockledge Regional Medical Center, and Steward, the provider of choice in Brevard County.
Bowden earned a Master of Business Administration degree from Babson College and a Bachelor of Arts degree in history from Bates College in Lewiston, Maine.
"I am excited by the opportunities this expanded role offers to further collaborate with the physicians and staff at Rockledge Regional to bring the finest healthcare possible to the Space Coast," said Tom Bowden.
About Rockledge Regional Medical Center, A Steward Family Hospital
The Mission of Rockledge Regional Medical Center is to provide the highest quality health care with compassion and respect. It is a fully integrated and comprehensive health care provider on the Space Coast and includes a network of affiliates providing rehabilitation services, wound care, laboratory services and pain management. For more information, visit: rockledgeregional.org.
About Steward Health Care System:
Nearly a decade ago, Steward Health Care System emerged as a different kind of health care company designed to usher in a new era of wellness. One that provides our patients better, more proactive care at a sustainable cost, our providers unrivaled coordination of care, and our communities greater prosperity and stability.
As the country's largest physician-led, tax paying, integrated health care system, our doctors can be certain that we share their interests and those of their patients. Together we are on a mission to revolutionize the way health care is delivered - creating healthier lives, thriving communities and a better world.
Steward is among the nation's largest and most successful accountable care organizations(ACO), with more than 5,500 providers and 43,000 health care professionals who care for 12.3 million patients a year through a closely integrated network of hospitals, multispecialty medical groups, urgent care centers, skilled nursing facilities and behavioral health centers.
Based in Dallas, Steward currently operates 39 hospitals across Arizona, Arkansas, Florida, Louisiana, Massachusetts, Ohio, Pennsylvania, Texas, and Utah.