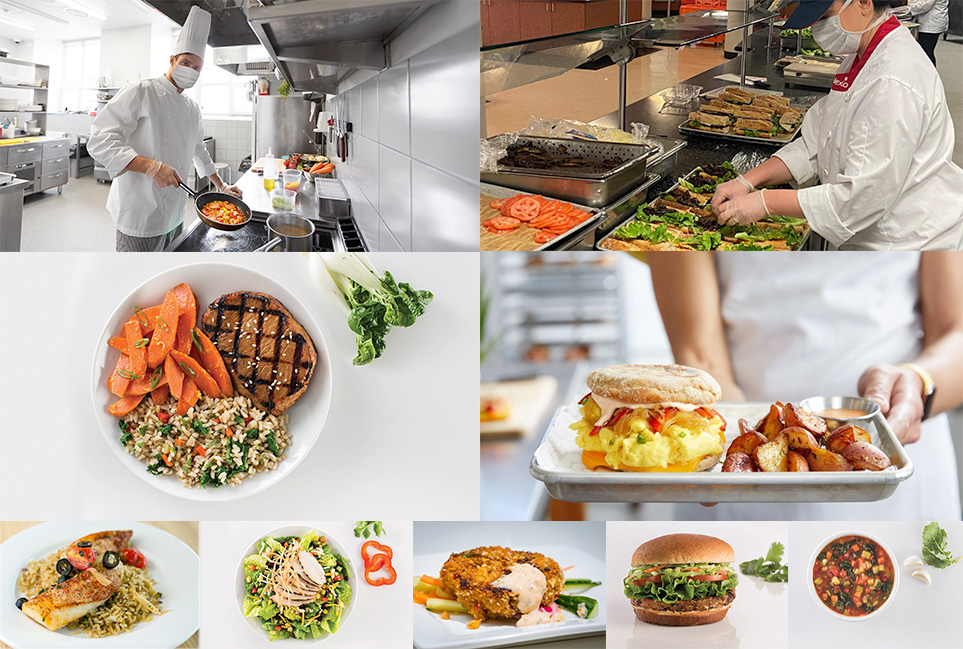 The Rockledge Regional Medical Center Cafeteria, known as "Terrace Café" offers a wide range of meal options at affordable prices. In addition to hot, homemade featured items that change daily, the cafeteria offers soups, grab-and-go items, assorted pastries, desserts and beverages. The Café is located on the ground floor of the hospital and is open to public.
Click here for the weekly interactive menu 
Hours of operation
Monday-Friday: 7AM-2PM
Saturday & Sunday: 11AM-2PM
Hot breakfast: 7AM to 10AM
Hot lunch: 11AM to 2PM
 
Vending machines
Full-service vending machines are available 24 hours a day.
Located on the ground floor of the hospital.